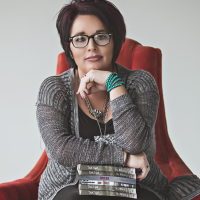 HJ Bellus
Contemporary Romance, Romantic Suspense, New Adult Romance, Romance
Profession

USA TODAY BEST SELLING AUTHOR
HJ Bellus is a small town girl who loves the art of storytelling. When not making readers laugh or cry, she's a part-time livestock wrangler that can be found in the middle of Idaho, shot gunning a beer while listening to some Miranda Lambert on her Beats and rocking out in her boots.
Recommended Featured Books
"Three things cannot be long hidden: the sun, the moon, and the truth."